frp pipe machine frp mandrel GRP production line GRP mould
Product Description
frp pipe machine/frp mandrel/GRP production line/GRP mould 
1) Under the condition of meeting the requirement of performance and quality, conducting the layout and design conveniently and smoothly.
2) The key function of each single machine is controlled by single electric control, with the work state unaffected.
3) Excellent sand adding equipment performance and precise quantity of sand added.
4) Operation vehicle can attach rack transmission to set accurately.
5) Each machine is equipped with frame head and foot end (demoulding excluded); the parts of lining and winding sections are equipped with lathe bed and operation vehicle so that it will be easy to increase efficiency.
6) Cure is done through adopting far infrared unit to make the heating even and achieve complete cure.  
7) Dust removal by the water can be adopted in the trimming and cutting areas which are easily bring dust so as to minimize pollution.
8) Demoulding equipment adopts portal frame and hydraulic pressure cross lifting equipment to facilitate the superposition between the mould axes and the center of stripper and decrease the abrasion on the products and mould.
9) Whole digital controlled winding operation system is adopted; the winding process is automatically finished. If the main axis stop at the middle of production, the vehicle is also stopedcorrespondingly , when the main axis will turn round back ,at the same time the vehicle is also comback too.
10) 57.5°is the best pipe winding angle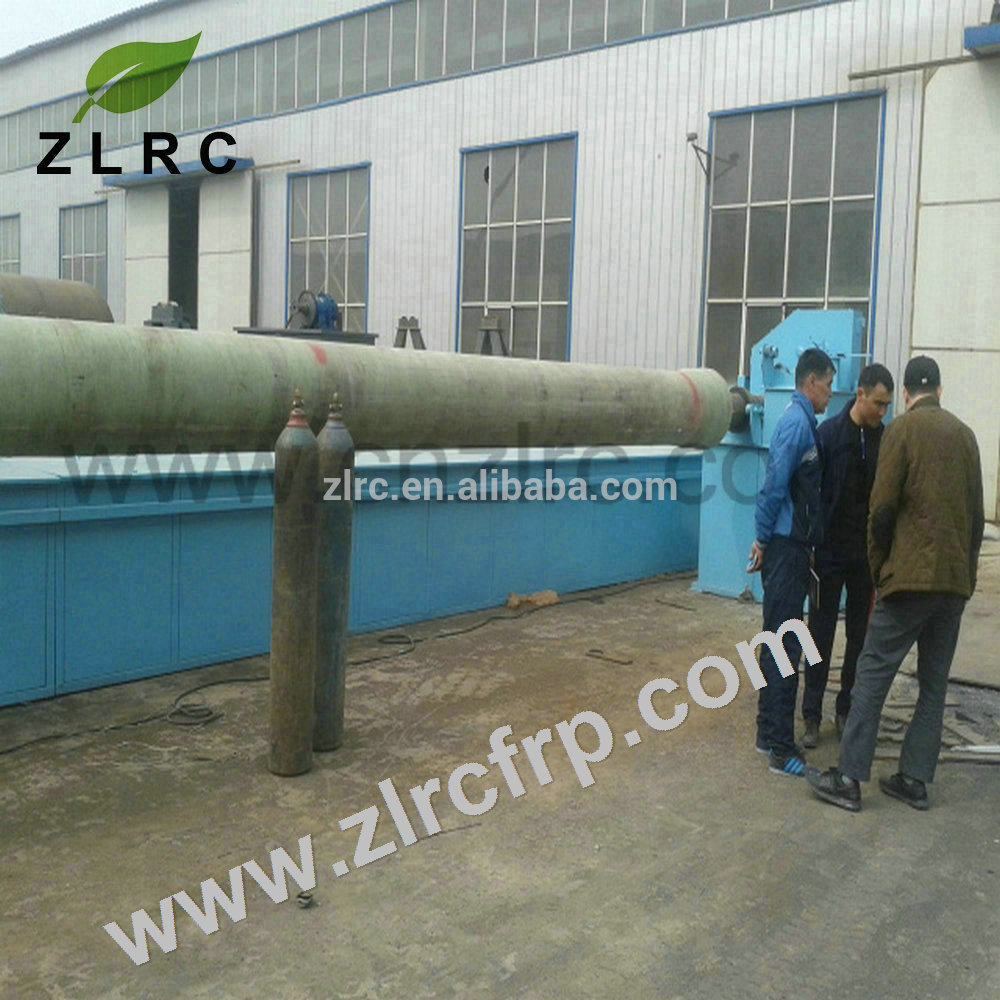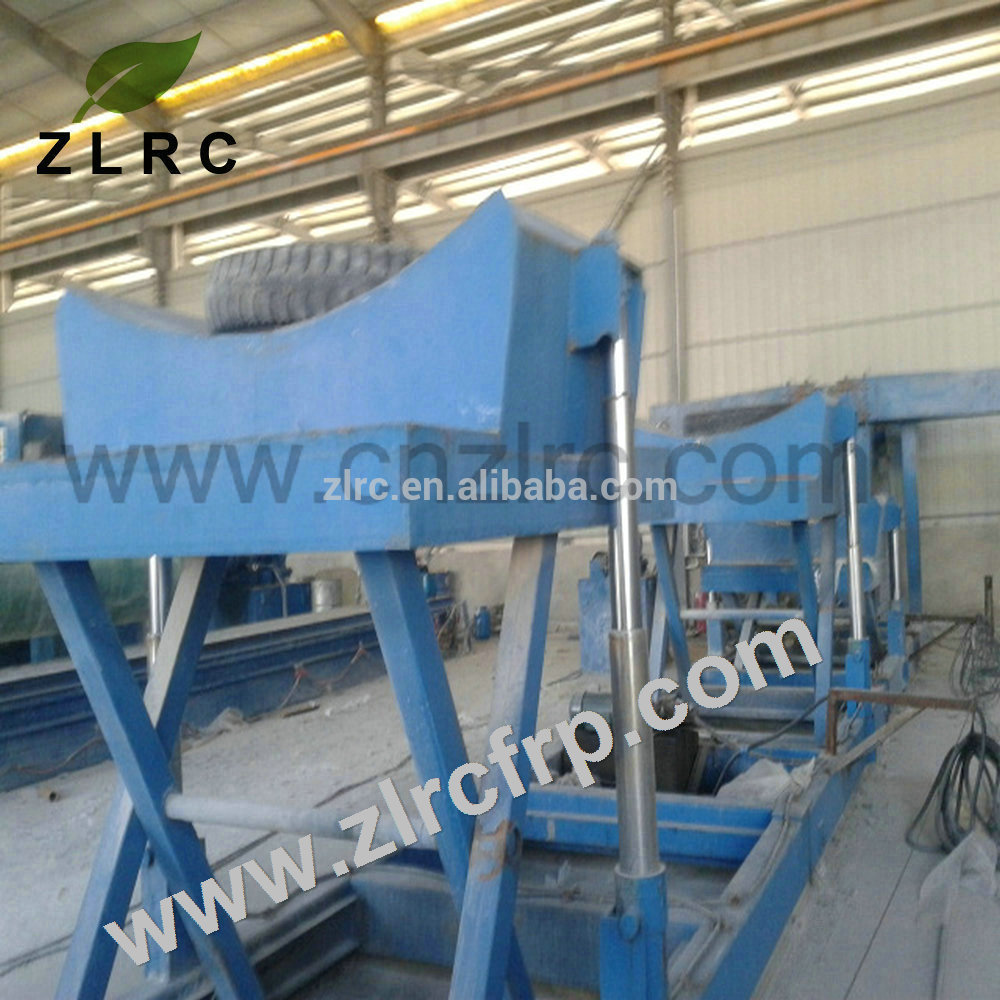 Product Categories : Frp Production Line > FRP Winding Machine